Last Friday, March 4th, Member of Parliament Roelof Bisschop visited our company together with alderman Nathanaël Middelkoop. We've informed Mr. Bisschop about our latest innovations, upcoming technologies and opportunities in the fishing industry.
With a PowerPoint presentation, manager Teun de Boer explained the challenges and opportunities that are facing the fishing industry. Open communication between the industry and the government is vital for the future of the fishing industry was the advice EFICE gave to the Member of Parliament Roelof Bisschop.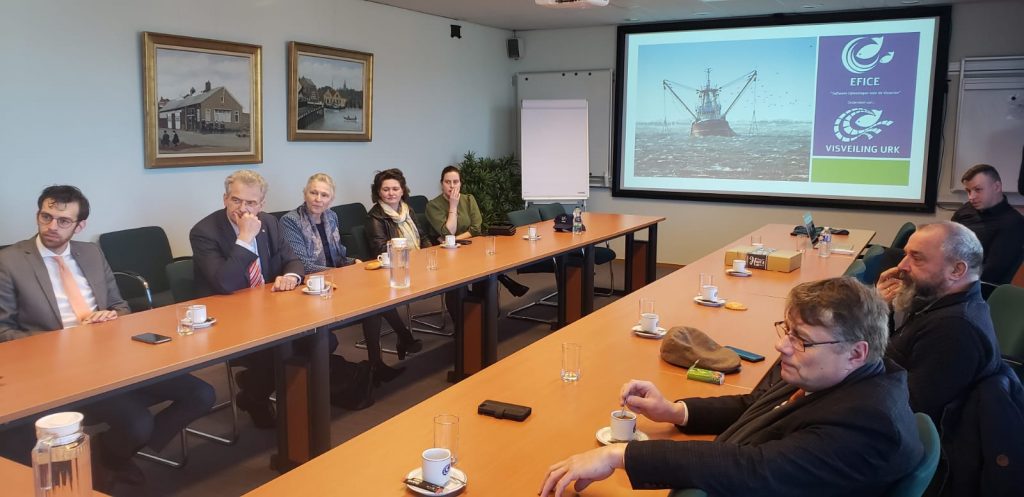 Right side; Alderman Nathanaël Middelkoop, Member of Parliament Roelof Bisschop and Mrs. Bischop, Mrs. Romijn – van Wingerden and Miss de Groot.
Left Side; Jacob de Borst, Meindert Schreuder and manager Teun de Boer.